Sifting endlessly through tracks on royalty-free music sites  while having to imagine what each piece of music will sound like on your video is a pain in the ass. A big pain…
Well, those days are over!
The video preview tool we developed at Audio Buzz was born to solve this pain.
In fact, you might say our mission at Audio Buzz is to help video professionals find the right music for their creative project faster than any other music library.
So how does it work ?
Simple. By letting you comp tracks while viewing your video online, you can find the right ones faster, without having to download preview versions. You can add several tracks to a video and even fade them into each other to see how they could work in conjunction.
Let's see this in action.
To initiate Video Preview, go to the music search page and click the "OPEN VIDEO PREVIEW" button, as shown below.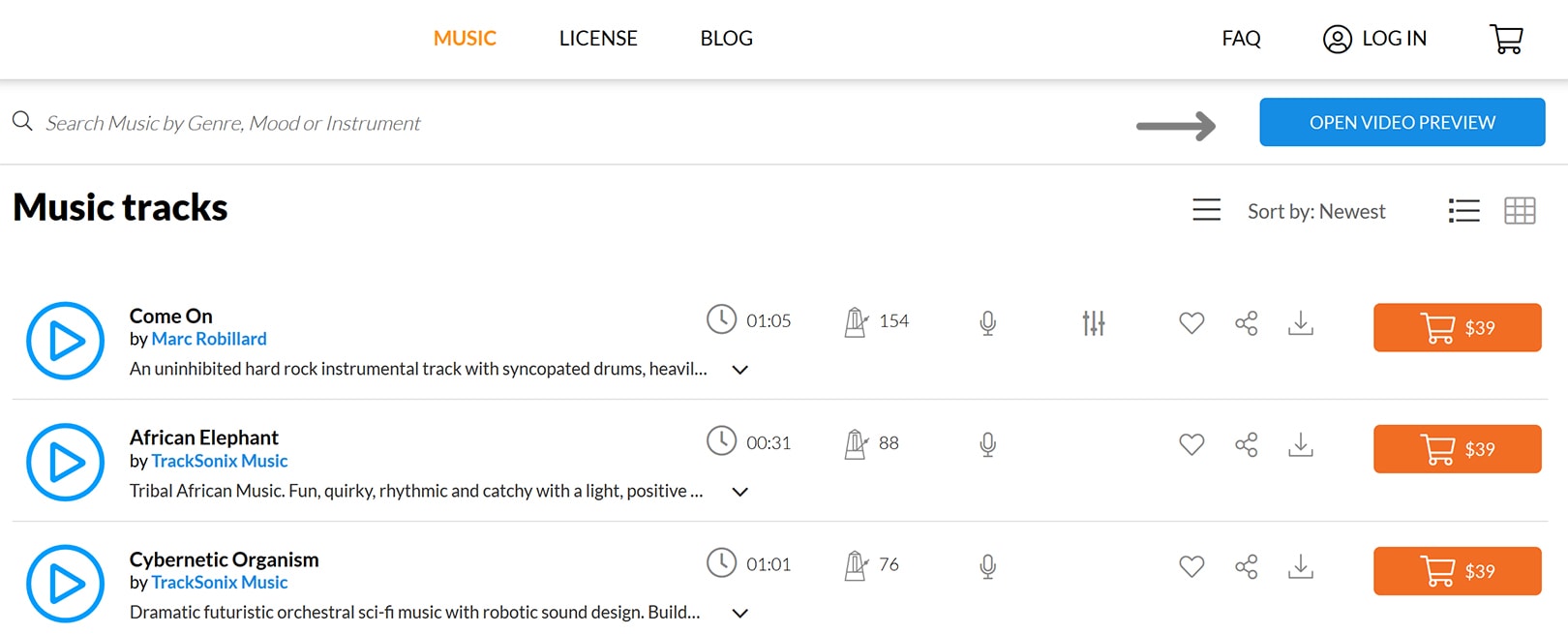 The Video Preview tool is initiated.

Now, all you have to do is either upload your video from your computer, YouTube, Vimeo, or even a self-hosted video from your server.
Loading is instantaneous as you can see.
Another thing that happens is the track view is slightly different. You can now choose which track (or tracks) you want to comp with the video. The first track you select will run from the beginning of the timeline and in perfect sync with the video.
Don't like it? Just click the "Remove" button or the red "X" on the track itself, as shown below: